LIVE EVENTS
Get Tix Now to Slide Shows, Field Trip Tours & More!
GET TIX NOW: SAN DIEGO, CA
Live Comedy Performance Celebrating Mid-Century Sci-fi Life & Style At TIKI OASIS 2015!
TIKI OASIS AT HANALEI BAY
SAN DIEGO, CA
5-4-3-2-1!!! Prepare for blast-off when the Ambassador of Americana launches a Tomorrowland-o-rama extravaganza of fabulous, festive futurism ala flea-market found Kodachrome slides, recent retro road trip discoveries and "test kitchen" creations!!! …
With his unbridled enthusiasm, gregarious wit and keen eye for oddball detail, Charles shares out-of-this world suburbia, car culture, tourist traps, theme parks, fairs, festivals and parades… and mucho mas in first ever all sci-fi themed slide show!!! … Be prepares for your space age spirit to soar !!!
GET TIX NOW: SAN FRANCISCO, CA
Live Comedy Performance Celebrating The Original Magic Kingdom In The 1950s And 60s
WALT DISNEY FAMILY MUSEUM
SAN FRANCISCO, CA
With his spectacular collection of "found" mid-century era Kodachrome images, unbridled enthusiasm, and keen eye for detail, Ambassador of Americana, Charles Phoenix takes you back in time to the quintessential theme park when it was new.
Experience the early days of Main Street, U.S.A., Adventureland, Fantasyland, Frontierland, and Tomorrowland. See long-gone attractions, including the Phantom Boats, Flying Saucers, Indian Village, Rainbow Mountain Stage Coaches, PeopleMover, Carousel of Progress, and more.
Enjoy the amazing vintage images of the original Tomorrowland when it was promoted as "The World of 1986," and as well as the new Tomorrowland in 1967.
Charles also shares the backstory of the Monorail, takes you inside the ultra space-age, all-plastic Monsanto House of the Future, and flies you to the moon in the legendary TWA Rocket to the Moon.
In addition to all the Disneyland delights, tour Freedomland USA—the ill-fated Disneyland-wannabe theme park that opened in New York City in 1960, plus over-the-top Disneyland area themed-motels, and more.
Please note that all three shows are identical, except that the 8pm members only event includes a special reception. Limit two tickets per presentation, per household.
Walt's Circle donors and members get early access to purchase tickets to this special event. Join as a member today or call 415.345.6810 to upgrade your membership to get tickets before they sell out! See schedule below:
Walt's Circle and Supporter and Friend-level members: Wednesday, July 8 at 10am
All other member levels: Monday, July 13 at 10am
Public: Tuesday, July 14 at 10am
Walt's Circle and Supporter and Friend-level members will receive an email on Tuesday, July 7 with purchase instructions. All other member levels and the public can purchase tickets directly on the event page.
GET TIX NOW: HUNTINGTON BEACH, CA
... Live Retro Hawaiian Vacation Slide Show & Luau Party At Don The Beachcomber
DON THE BEACHCOMBER
HUNTINGTON BEACH, CA
– RETRO HAWAII SLIDE SHOW PERFORMANCE
– LIVE HAWAIIAN BAND & HULA DANCING GIRLS
– MAI TAIS will be served (first ones on us)
– DESSERT ERUPTION all u can eat P.U.D.cano (Erupting Volcano-shaped PINEAPPPLE UPSIDE DOWN CAKE)
A Mai Tai and lei greeting awaits you as you enter Don's exotic "Hidden Village," swaying alongside hula girls, dancing to a live Hawaiian Hapa-Haole band playing authentic Island tunes.
All this and more before the Ambassador of Americana, Charles Phoenix, takes the Tiki Hut Theater stage at 8pm for his first ever Retro Hawaiian slide show of vintage Kodachrome slides, taken by tourists "dream vacationing" in Hawaii in the 50s & 60s.
Following the spirited performance, dessert will be served.  P.U.D.CANO, the latest cake concoction from the Charles Phoenix Test Kitchen, a volcano-shaped Pineapple Upside Down Cake that will erupt pineapple topping and Maraschino cherries right before your very eyes.
This one-night only event is produced in association with SoccerTiki & WoohooWahine of International TIKI Market Place.
Be prepared for your aloha spirit to soar !!! …
GET TIX NOW: LOS ANGELES, CA
6-Hour Retro Field Trip Tour Adventure Extravaganza!
UNION STATION
LOS ANGELES, CA
"Rediscover Downtown Los Angeles as I have" says your tour guide Charles Phoenix, "It's just like a theme park!"
Experience the charm of MAIN STREET USA, exotica of ADVENTURELAND, wilderness of FRONTIERLAND, magic of FANTASYLAND, and future of TOMORROWLAND – all in the heart and soul of the city!
This tour of legendary L.A. landmarks includes Old Chinatown, Olvera Street, Phillipe's, Bradbury Building, Carroll Avenue, Angel's Flight, Bob Baker Marionette Theater, Union Station, Walt Disney Concert Hall and much, much more. You will never see downtown L.A. the same way again!
This 6-hour walking tour (we'll ride on an AIR CONDITIONED bus from location to location) begins at 11am sharp, outside, in front of the main entrance of Union Station, and ends at 5PM, also at Union Station located at 800 N. Alameda, Los Angeles, 90012.
Tour attractions include, but are not limited to:
Union Station, the last grand train station built in the USA. A ride on the Gold Line "Monorail" to Chinatown's classic and colorful exotica.
Olvera Street landmarks and flavor including a stop for Taquitos at Cileto Lindo, my treat!
Phillipe's for a "no host lunch" at LA's iconic home of the French Dip sandwich
Grand Central Market and walk beside Angel's Flight up to the futuristic Water Garden on way to the Walt Disney Concert Hall.
Carroll Avenue and a stroll through the largest concentration of Victorian houses in Southern California.
Bob Baker's Marionette Puppet Theater for a classic puppet show performance followed by cake and ice cream in the party room and much, much more!
PLEASE NOTE: Lunch at Phillipe's is **no-host,** Museum and show tickets, snacks, souvenirs and transportation are all included in the $119 ticket price. Itinerary may change without notice. This tour happens rain or shine. Wear comfortable walking shoes and PLEASE BE ON TIME! Watch video of a past tour: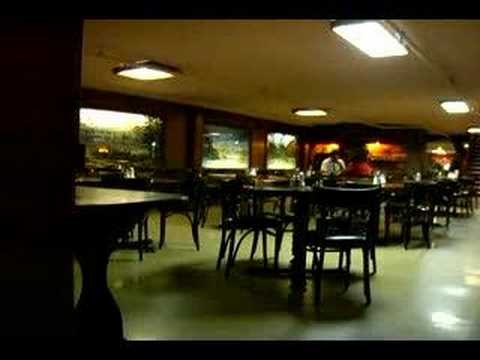 GET TIX NOW: ANAHEIM, CA
A Live Comedy Slide Show Performance Celebrating The Magic Kingdom Inside & Out !!!
ANAHEIM HIGH SCHOOL COOK'S AUDITORIUM
811 W LINCOLN AVE, ANAHEIM CA
Be prepared for your local pride to swell when Ambassador of Americana Charles Phoenix, sweeps you away on a time travel adventure extravaganza celebrating Disneyland in the 1950s & 60s … in beautiful Kodachrome color.
With his gracious sense of humor, unbridled enthusiasm, and keen expertise,
Charles also shares the stories and glories of Anaheim's many other classic and kitschy landmarks, legends, lore and … and more !!! …
Presented by the Anaheim Halloween parade and AHS Alumni Club !!! …
Festive dress is encouraged but not expected !!! …
GET TIX NOW: SACRAMENTO, CA
Live Comedy Slide Show Performance Celebrating The Capitol City Like It's A Big Theme Park!
CALIFORNIA AUTOMOBILE MUSEUM
2200 FRONT STREET
SACRAMENTO, CA 95818
Prepare for your local pride to SWELLL when Ambassador of Americana, Charles Phoenix, sweeps us away on a madcap adventure as he uncovers the stories and glories of Sacramento's classic and kitschy landmarks and lore.
With his gracious sense of humor, unbridled enthusiasm, and keen expertise, Charles lavishes the city's most colorful "attractions" with the respect they SO deserve; revealing the unique style, backstories, and pop-cultural significance of Pancake Circus, Jim Denny's, Iceland Skating Rink, Gunther's Ice Cream, Vic's Ice Cream, Sam's Hofbrau, County Club Lanes, Fairytale Town, Tower Theatre, Crest Theatre, and Old Town.
Experience a whole new appreciation for these and many other undiscovered and underrated local treasures including one-of a kind vintage neon signs, spectacular Art Deco, Googie, mid-century modern architecture, and old-school mom and pop businesses as you're surrounded by dozens of spectacular world-class collector cars in the California Auto Museum.
AFTERSHOW ICE CREAM SOCIAL PARTY!! Meet Charles following the performance while enjoying an ice cream cone or cup from Vic's Ice Cream courtesy of Sacramento Modern!
Admittance to the exhibits in the California Auto Museum, performance and ice crams all are included with ticket purchase!!
Festive dress is encouraged but not expected!!! …
Doors open at 7:00 pm
Show at 8:00 – 9:30 pm
Ice Cream Social Party 'til 10:30 pm
EVENT SPONSOR: Sacramento Modern – sacmod.org
EVENT HOST: California Auto Museum – www.calautomuseum.org